It's about time we did a blog post to help everyone who has booked flipbookME create an awesome design for their flip book covers.
DESIGN YOUR OWN
Our flipbookME covers are fully customisable front, back and spine. The sizes of the front and back covers are 88mm x 50mm with the spine being 16mm by 50mm. Artwork needs to be all in one piece as the diagram below shows. It is recommended that you keep all significant images/characters at least 3mm from the edge of the books and 2mm from the spine/cover fold line. If your cover has a patterned background we also recommend using a 3mm exterior bleed for the artwork. if your background is a solid colour you needen't worry about the bleed.
Finally because the covers are printed on site and cut by hand we don't recommend adding any borders that adhere to the exterior of the covers or spine on the book as cut and fold locations might vary slightly.
Please send through any artwork at least a week prior to your event so we can test print and cut it and make sure it looks great on the day.
USE ONE OF OUR TEMPLATES - WEDDINGS ONLY AT THIS STAGE
We have a number of templates for which you can sub your names/text/dates into. Please see below examples. All you need to do is email us the number of the template you have chosen and the details of the text/date changes you need made.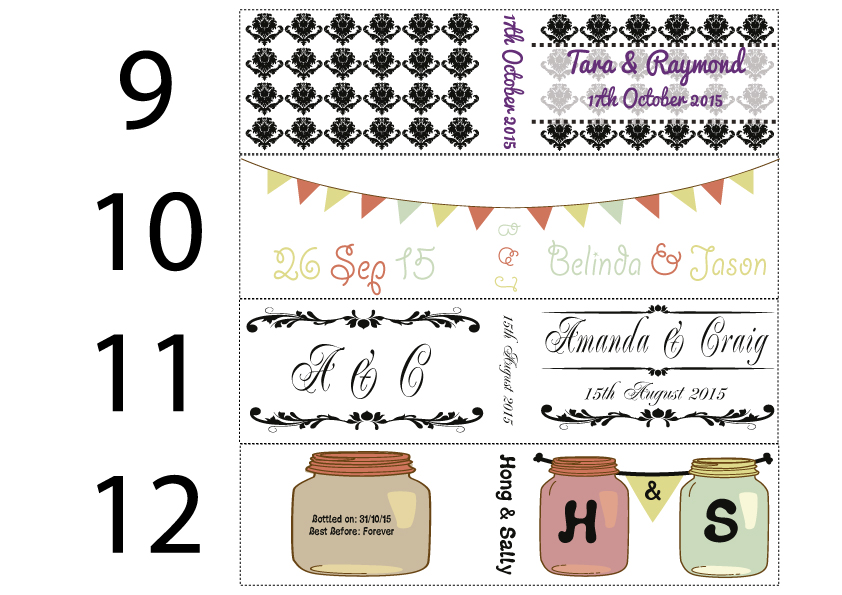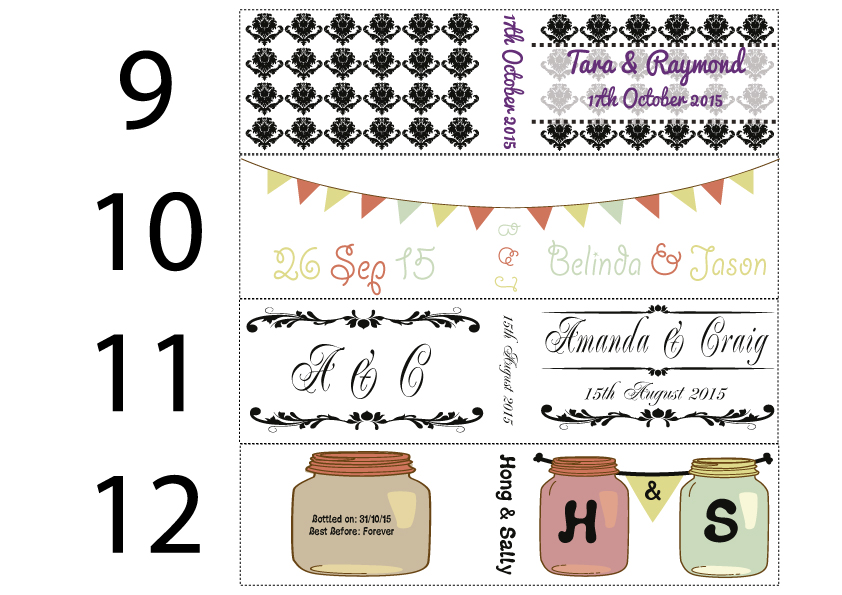 ASK US TO DESIGN A COVER USING YOUR IDEAS OR ELEMENTS
If you have an idea or you have a logo, image, font etc that you would like used in your cover email us to describe what you are after and we will let you know what we can do. If you have the high resolution images/elements and any font files that we might need we can normally help you out with this. Alternatively you can select any elements from the archive at www.graphickstock.com for us to create a cover with.
Offering the best range of photobooths in Sydney, unparalleled service and unbeatable value, photoboothME is your Sydney expert for photobooth hire services. photoboothME offers wedding photobooth hire and corporate functions photobooth hire, as well as photobooth hire for parties, formals, marketing events and more, so speak to us today about how we can make your special occasion better than ever!